Posted on
There's nothing quite like slipping on a dress on a really hot day, confident you're going to look and feel amazing in it. It's not always easy to get the combination of style and ultimate comfort right, but when you do, you'll love that dress so much you'll repeat-buy the style.

With so many women's dresses to choose from, it can be challenging to find styles to best suit your shape. The trick is to try on a bunch of different summer casual dresses to find the best style for you. Then, keep your eye out for summer fabrics that feel great against your skin.

Here are some of the casual dresses you'll see out there this summer season, and why the styles might work well for you.

THE SHIRT DRESS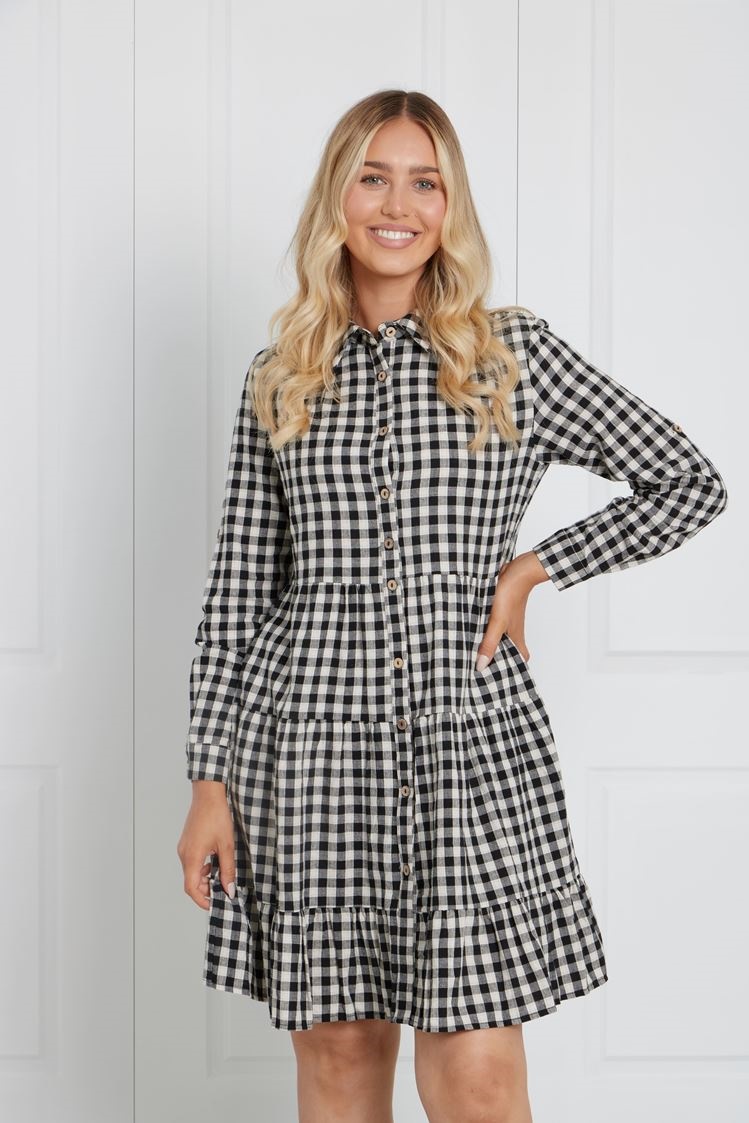 A shirt dress in cotton, linen, denim or chambray is a great summer option. Throw it on for pretty much any occasion and you'll look neat and well put together. You can choose from shirt dresses with a loose fit at the bottom, or with a firm fit in the lower half, depending on your preference and shape.

Your fabric, and the shoes you pair with it, help set the shirt dress for the right occasion. For a night out, a shirt dress in satin can look super sophisticated. Shoes? Almost anything goes, but a shirt dress looks especially good with wedges, booties or white canvas sneakers.

Add depth and style to the shirt dress by pairing it with a jacket or cardigan. Accessories can also totally transform the look of the shirt dress too—just make sure the colours of the accessories and dress complement each other.

(Shop shirt dresses here)


THE MINI DRESS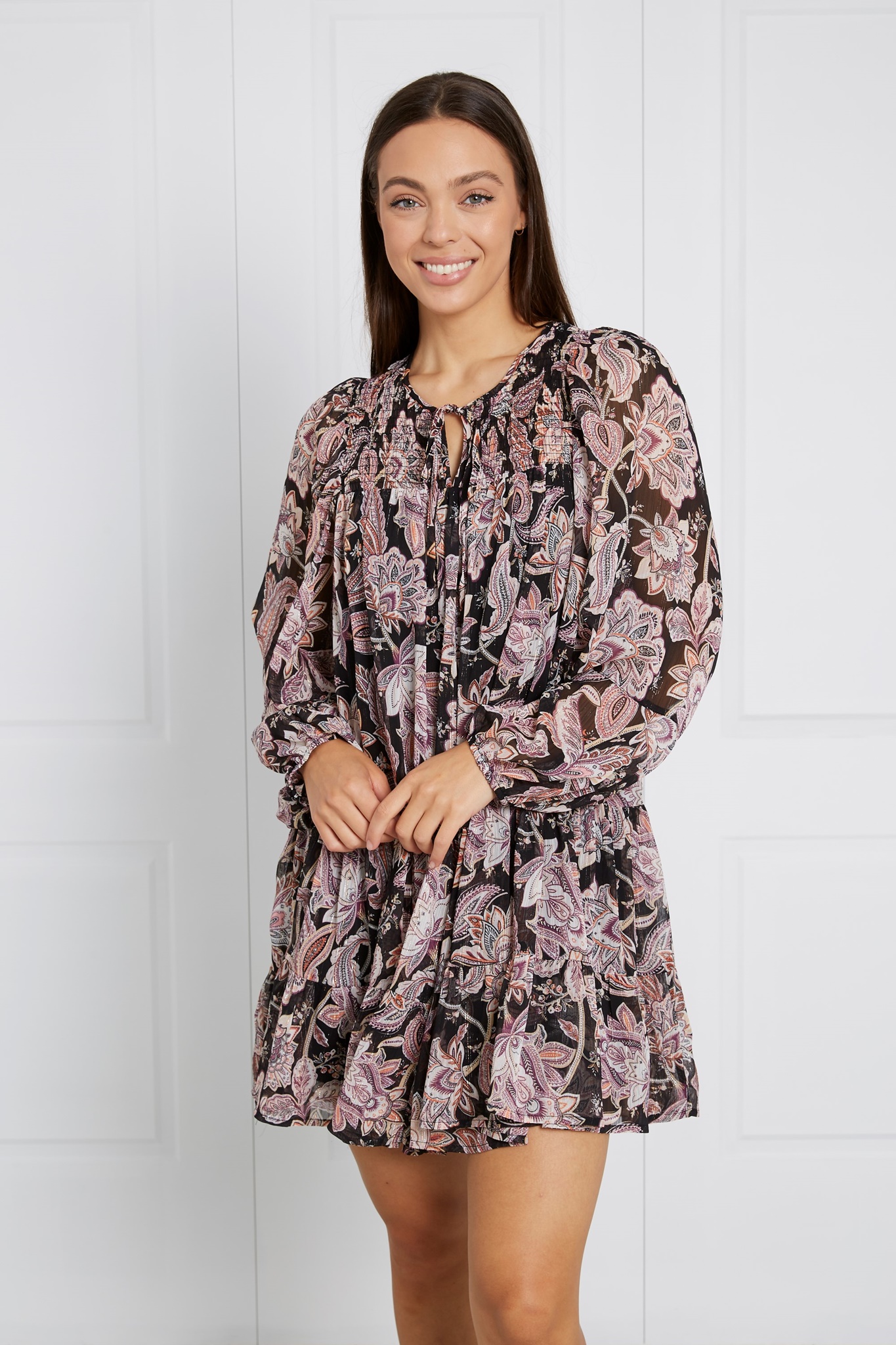 A mini dress is basically any dress that sits above the knee. Some minis get pretty short indeed, so if you like to show off as much of your legs as possible, the mini's for you.

Babydoll, shift and shirt dresses can all be 'mini' length, and come in fit and flare or figure-hugging varieties, like the bodycon dress If you're wanting something that shows off all your curves and your legs at the same time, choose a mini in a stretchy fabric.

When it comes to the top end of a mini dress, there's a huge variety out there, such as halter-neck, off the shoulder, strapless and backless. The options are seemingly endless, depending on the look you like. Mini dresses can also be straightforward, and if you're the modest type, an A-line mini just above the knee is a very flattering style.

(Shop party dresses here)


THE MIDI DRESS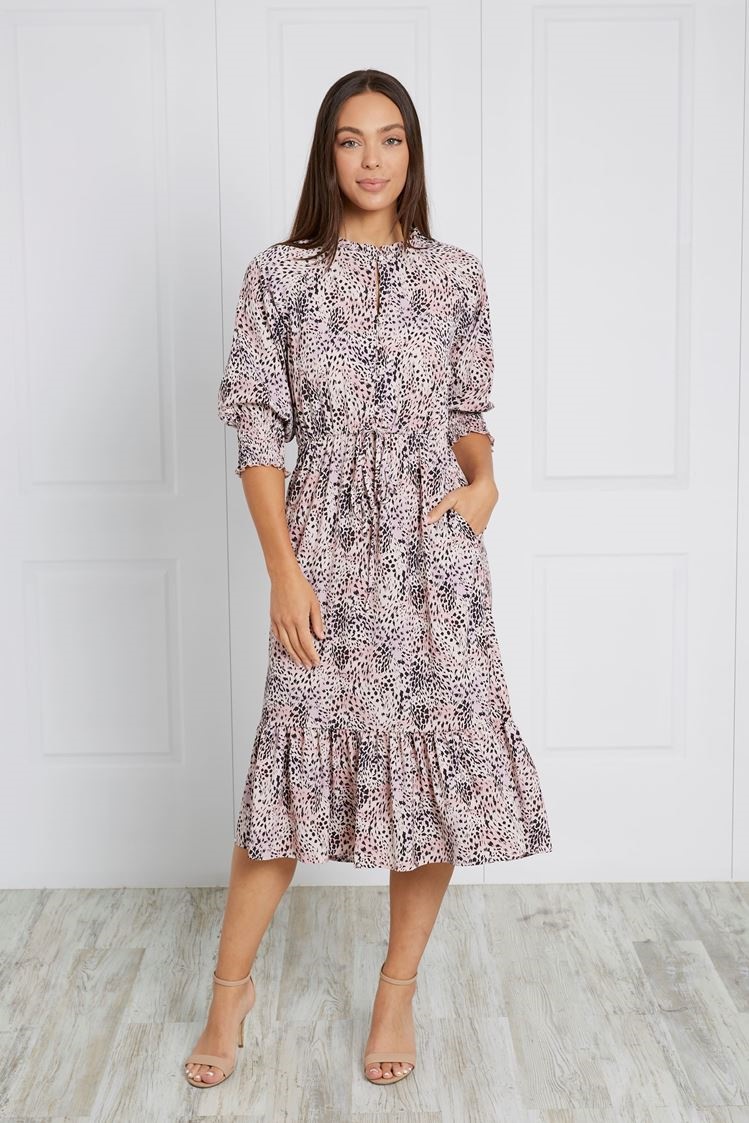 The midi dress is the great all-rounder of women's dresses. Unlike a mini, the midi dress exposes a lot less bare leg, so it's great for those cooler summer days.

The midi dress hangs below the knee and sometimes falls to the lower calf. They are always in style, and many work across seasons, depending on what shoes, jackets and accessories you match with them. They can be perfect for the office or a family gathering.

(Shop midi dresses here)
THE WRAP DRESS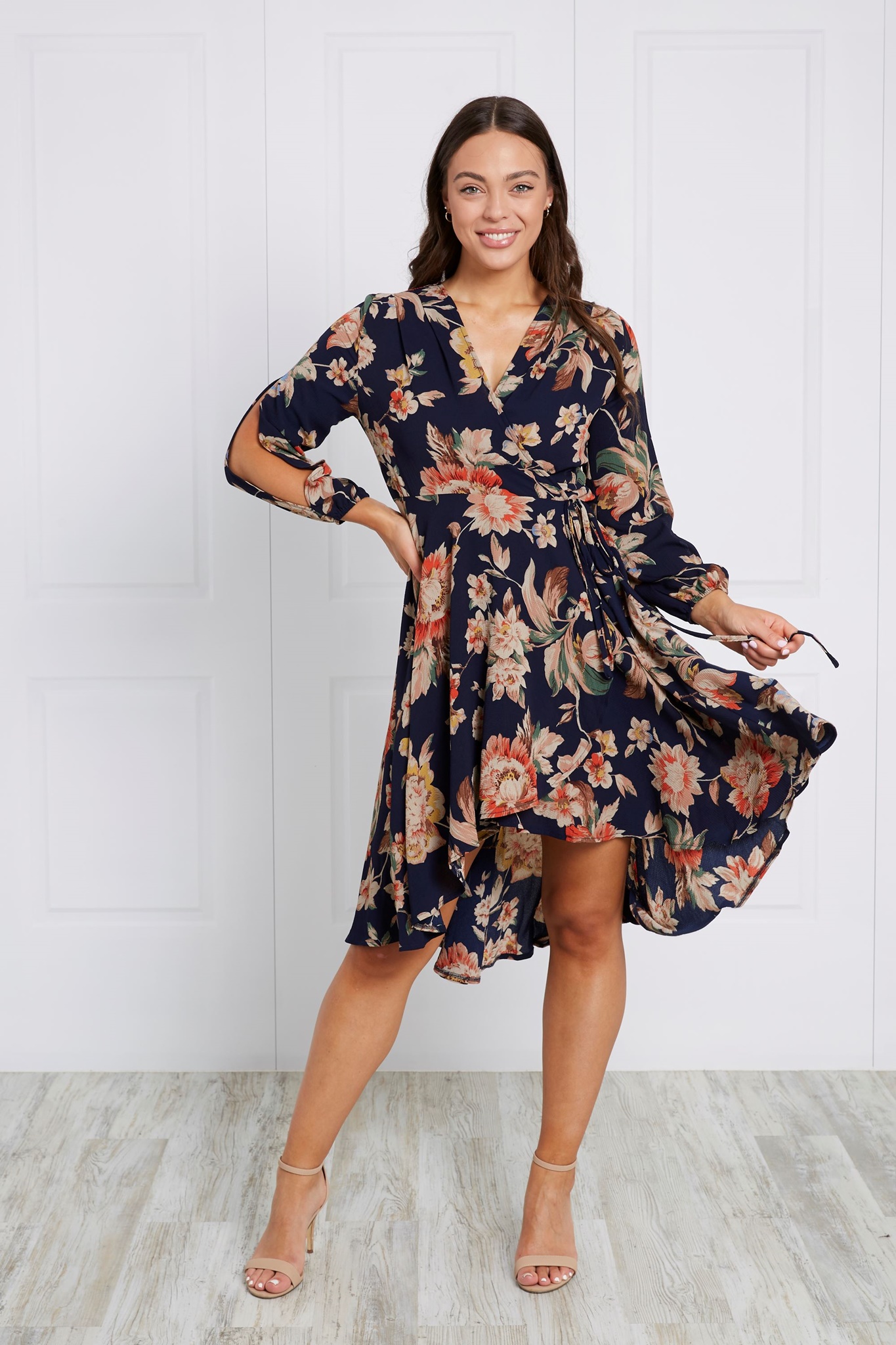 This has to be one of the easiest to wear and flattering dress styles for all body types. A wrap dress is super simple to put on and take off, so works especially well on those days you're at the beach and want to quickly strip down to your bathers. Wrap dresses in stretchy fabrics, like a light jersey, are also great for accentuating curves.

(Shop wrap dresses here)

THE MAXI DRESS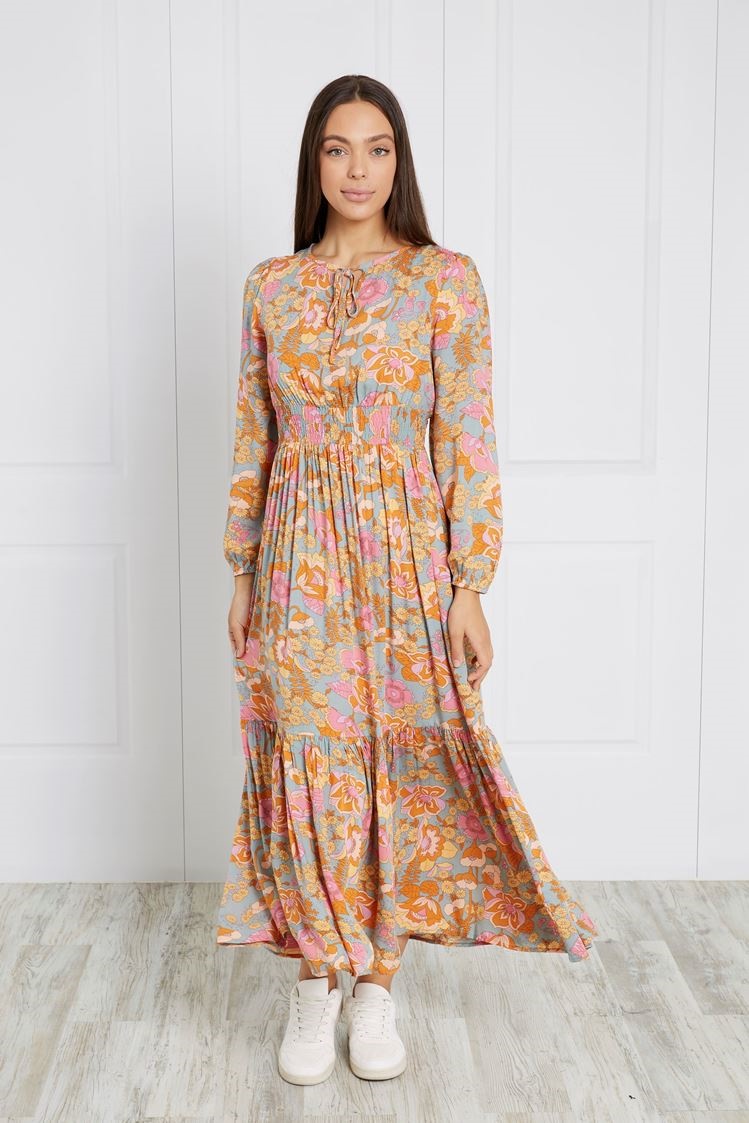 Flowing right down to the ankles, maxi dresses flatter most shapes, being well-fitted at the top and looser around the legs. They also offer a slightly classier look than some other summer dress options and look good for both casual and formal occasions.

Maxi dresses look great with a pair of delicate sandals for the hot days, and even better with a pair of boots—flat or heeled. Up top, pairing a maxi with short denim or suede jacket, light scarf and mid to wide-brimmed straw or felt hat creates a classic bohemian look.

The great thing about the maxi dress is you can tie it up at one side when you need that little splash around in the surf (or if you just like the look). Look for maxis in light, flowy fabrics if you want to maximise the summer feel.

(Shop maxi dresses here)

THE BABYDOLL DRESS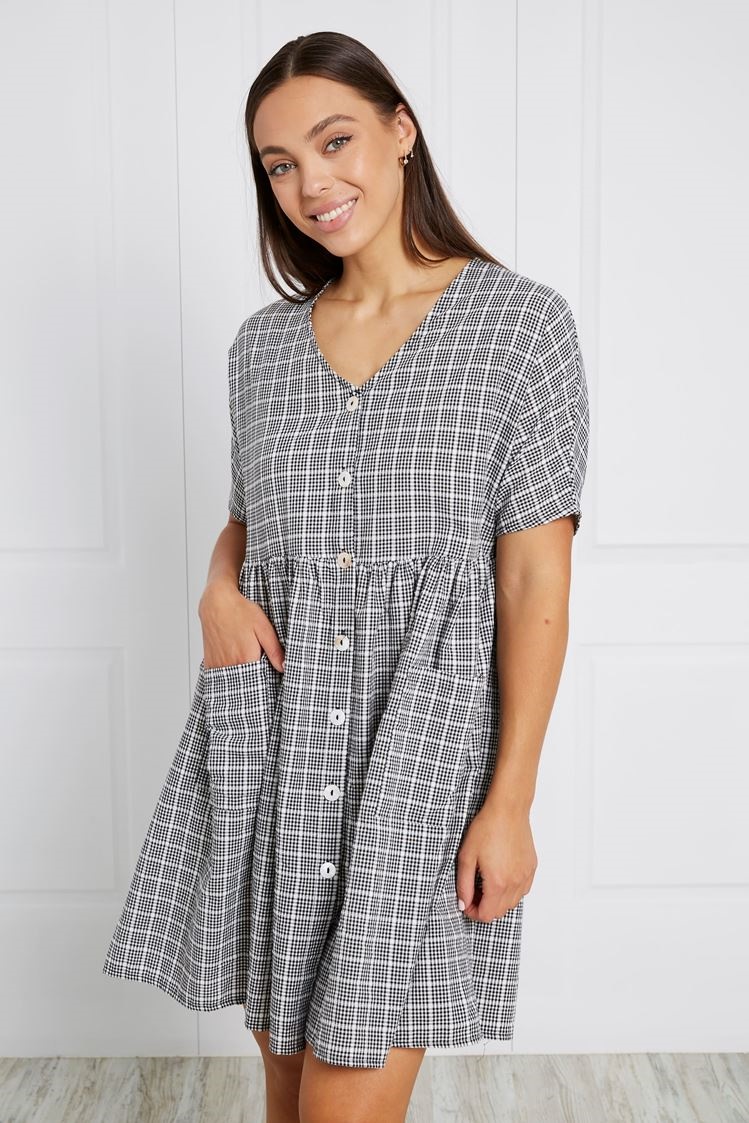 The babydoll dress is certainly a fun option when it comes to casual dresses. Babydolls tend to be loose from the bustline down, yet, fit firmly around the shoulders. Some are fitted beneath the bust too, before dropping down, and others drop down from above the chest.

Babydolls are perfect in summer, as they are flirty, flowy, and airy. Most babydoll dresses end above the knee, but many maxi dresses also follow the style of the babydoll and fall to the feet.

(Shop babydoll dresses here)


THE SHIFT DRESS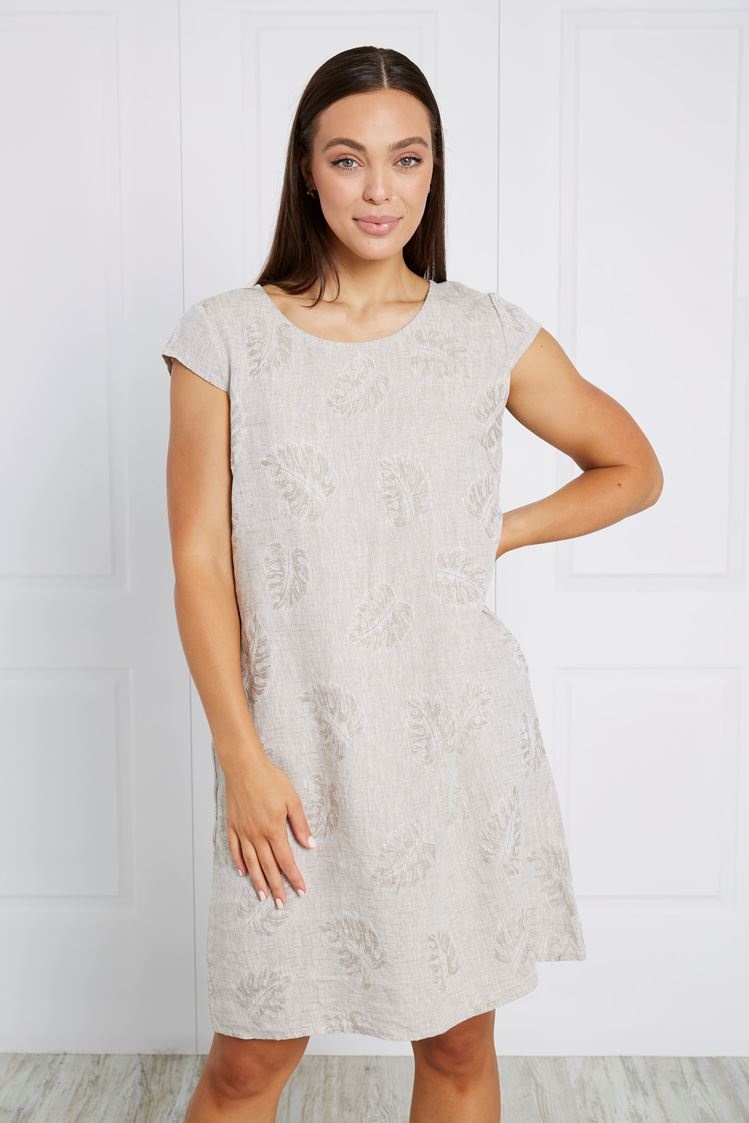 A shift dress in super light fabric is a literal breeze to put on. A shift typically hangs from the shoulders and ends around the knee, with little shaping in between. Usually, it's sleeveless, though there are exceptions. In essence, a shift dress is all about straight lines and little fuss, and it's one of the most versatile of women's dresses, as it can be worn to work, the restaurant, or the beach.

Shift dresses work well with most footwear, but for summer, thick-strapped sandals, canvas sneakers or ballet flats are classic. In terms of accessories, you don't need much with a shift dress. Generally, they have a high scooped or V-shaped neckline, so there's not a lot of need for jewellery. If you're going to go there, consider adding interest to those exposed arms by choosing some nice bangles or bracelets.

(Shop shift dresses here)

TIPS FOR SUMMER CASUAL DRESSES
Any dress can defy the rules, so if you want a different feel or look with a certain dress, look for features that make it unique. A split up the side of a maxi or an off-the-shoulder mid can really draw the eye to parts you want to show off, and make the dress feel that little bit cooler over summer.
Tie up your dress at the front or side if you want to feel a little more air on your legs.
Think about your fabric. Something like linen will usually work better for a shirt or shift dress than it will for a maxi dress. Certain fabrics obviously work better in certain settings too. Linen looks great in the day at the beachside cafe, but not so dazzling at a night party.
Think of how you like to feel in a summer dress. Ultimately, you want to feel cool and comfortable, so choose dresses you can put on easily and are made using breathable fabrics.
Lastly, enjoy what you're wearing, soak in those compliments and have fun this season!